News from Latin America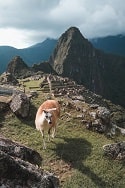 ICCPPC report Latin America 2017
In 2011, in Sao Paulo, Brazil, representatives of the Prison Pastoral of the Southern Cone met and worked on a document called Guidelines for the Prison Pastoral.
In 2012 ...
Bolivia: Catholic prison chaplaincy honoured
Fr. Leonardo da Silva Costa CSSp, the national coordinator of the Catholic Prison Chaplaincy in Bolivia, received recognition from the Plurinational State of Bolivia for promoting Human Rights in the country. It is an initiative of the UN Human Rights Commissioner and the Ministry of Justice in Bolivia.
Brasil: Fr. Valdir granted medal
Fr. Valdir Joao Silveira, National Coordinator of the RC prison chaplaincy in Brasil, is granted the National Medal of Access to Justice.
The Medal is granted to individuals with outstanding performance in the promotion, expansion and democratization of access to justice.
Fr. Valdir said that the Medal recognizes all the work of the prison chaplaincy and that there is still a lot to do.